The Pope Tech web accessibilty scanning platform allows for a flexible approach to grouping your websites. This was designed with everything from complex statewide education entities down to a single credit union in mind. Once set, groups interact with everything inside of the platform including user access, dashboard views and reporting.
Setting up groups
Once logged in, you can find the group section in the main application navigation located on the left side.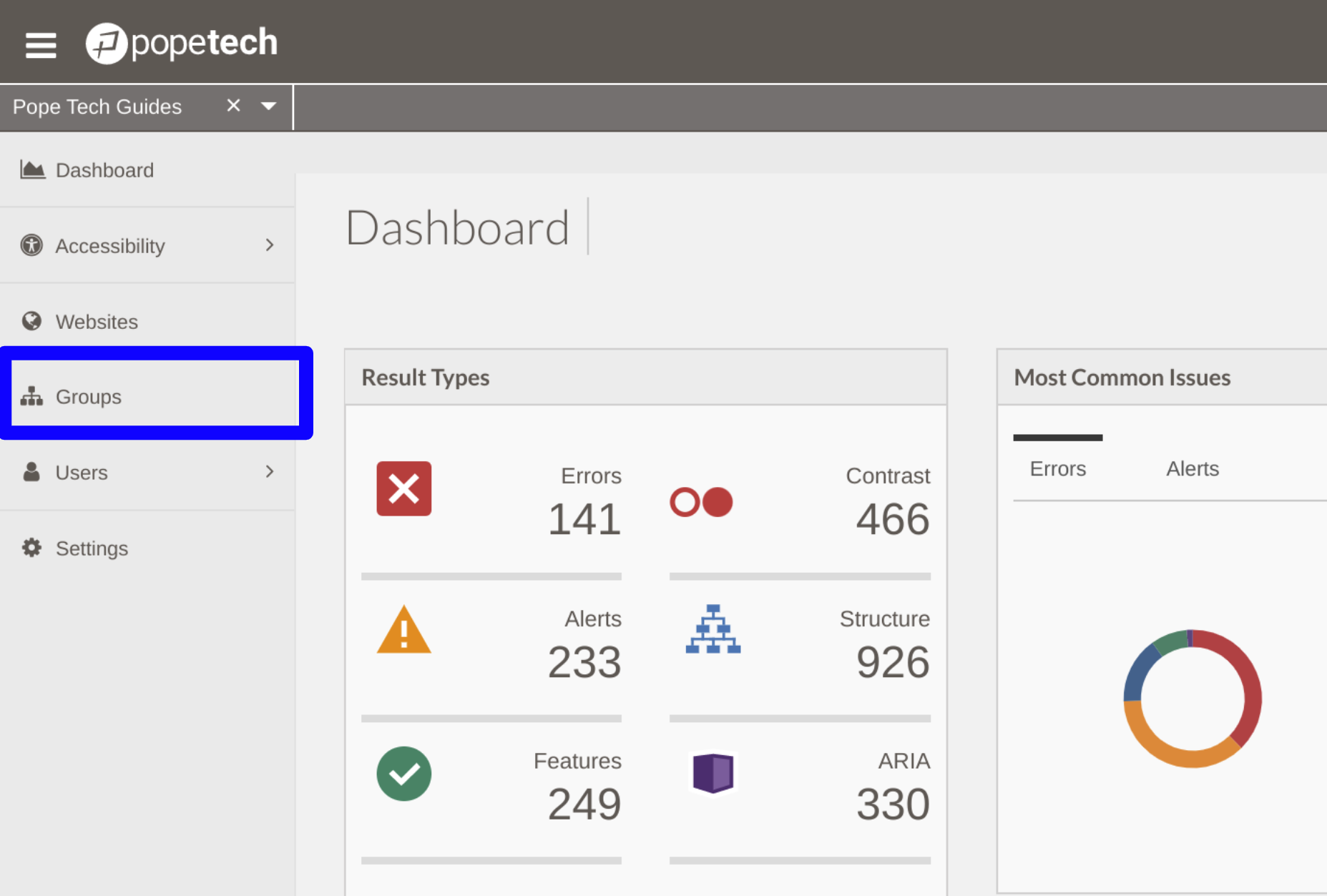 When you navigate to the groups section you will see the hierarchy of your organization (up to the root level group that you have been given access to). For example a brand new blank organization would have no sub groups and you would only see the organization itself. If your organization only had 1 website and wasn't using the group functionality your hierarchy would stay this simple.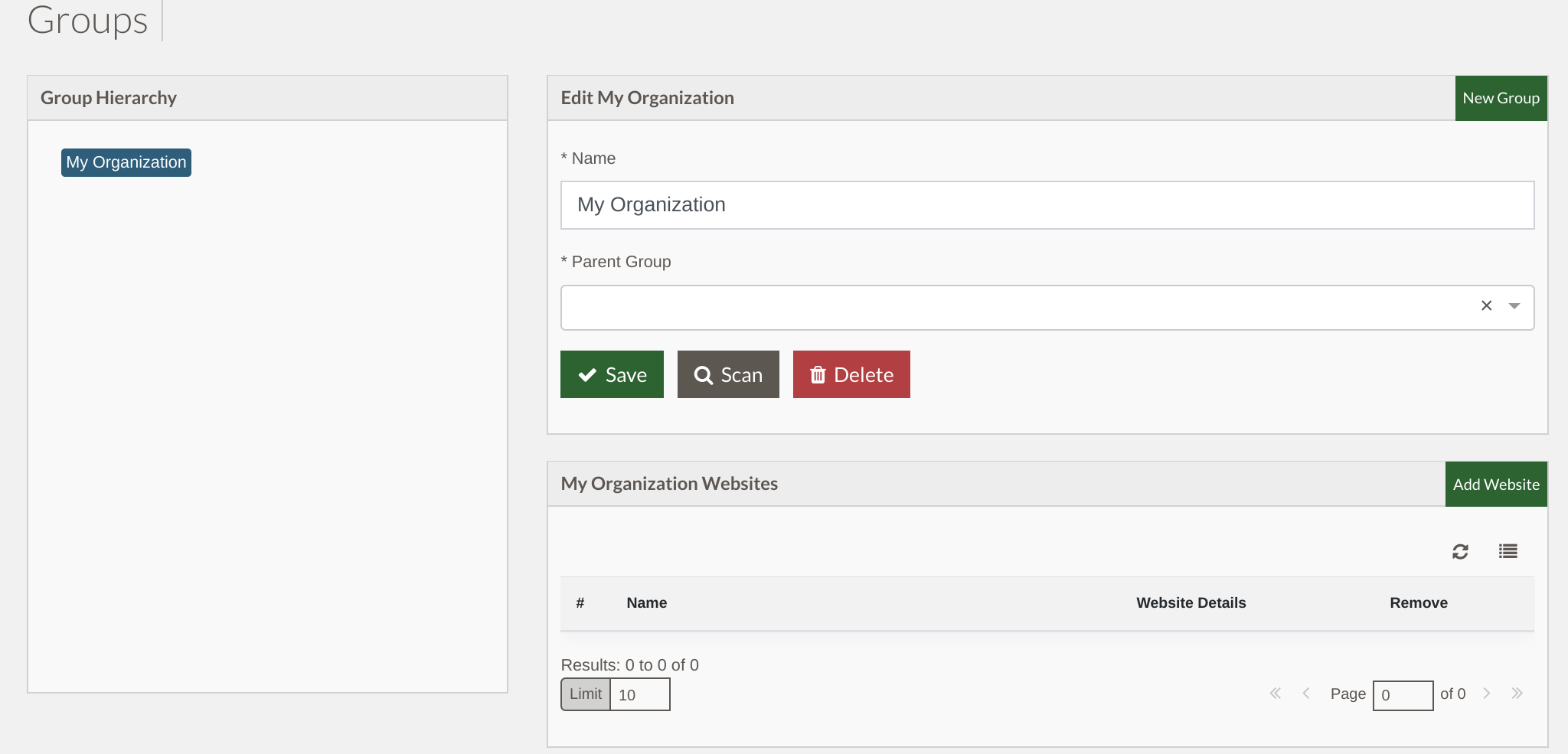 A more complex organization would add groups underneath the organization by selecting the "New Group" button in the right corner.  Giving the new group a name by typing it into the "Name" field, and then activating the "Save" button. At the time you create a group, you can assign it to parent group, by selecting the parent group from the drop down list located in the "Parent" field.
Nesting groups under parent groups can also be done by dragging and dropping group in the "Group Hierarchy" widget and then activating the "Save" button.
There isn't a limit on how many levels of groups you can create. Below is screenshot of a complex organization (University) that has multiple groups and 4 levels of groups under the main organization.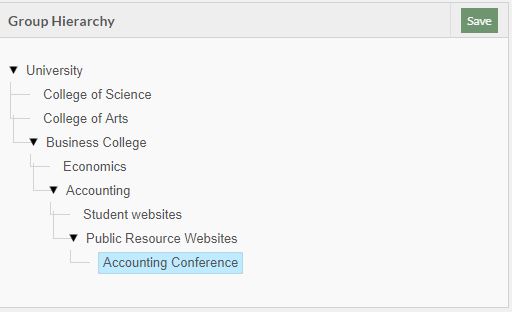 In the groups section you can also edit a current groups name, delete a group that has no websites assigned to it, or assign websites to groups. To assign a website to a group select the desired group in the group hierarchy and then navigate to the websites panel and select the green "Add Website" button. Start typing to search for the desired website and save the form.
Group Access
Users will have have permissions-appropriate access to websites and website data that is within their own group. They will also have access to any websites that are under any child groups.
Group strategy
There is no right or wrong answer on how your organization's groups are set up. Some organizations will create them as functional groups such colleges under a University, departments, sub groups etc. Other organizations, such as Agencies, have set up groups by teams of what websites each team is responsible for.  Set it up for what works for your organization and remember you can always change it later.
Group Summary
Groups are used throughout the platform, including assigning user access, filtering views, scanning, and generating reports. Groups are flexible and can be customized to your organization's needs.