Organizations who wish to exclude Pope Tech web requests from their Google Analytics data can do this utilizing filters in their Google Analytics admin settings. To do so, follow the instructions below:
Navigate to the Admin tab
Select Filters in the View column
Select + Add Filter
Enter a name in the Filter Name field, such as "Pope Tech Accessibility Scanning User-Agent"
Select the Custom button
Select the Exclude radio button for the Filter Type
Select "Browser" in the Filter Field setting
In the Filter Pattern field, enter the following string to match the custom User-Agent string: pope
Click the Save button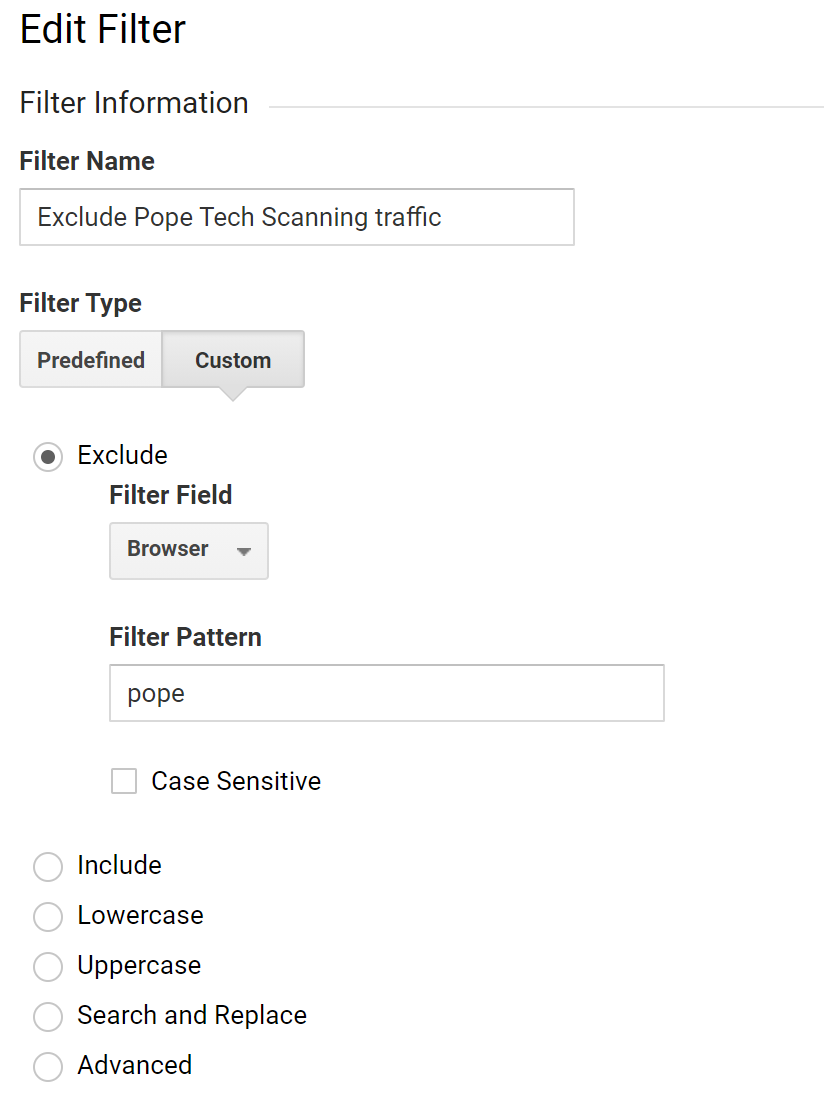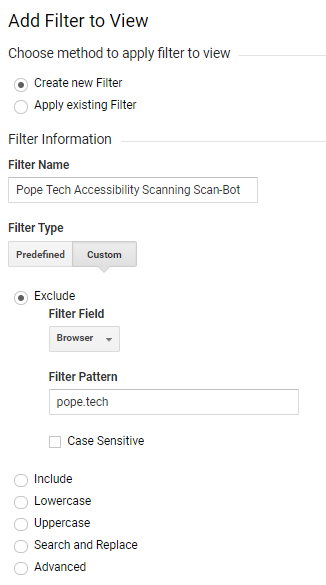 That's it!
Verifying Filter
If you wish to verify the filter before saving then this can be done in the same menu. Verifying your filter will only be useful in instances where Pope Tech scanners have had enough recent traffic on your site to verify against.
In a successful verification, there is a table with a Browser value of "PopeTech-ScanBot" with Sessions and Pageviews counts that have positive values in the Before filter applied columns and have 0 or null values in the After filter applied columns.