Summary:
Logged in users of the Pope Tech Web Accessibility dashboard can directly submit support requests and give customer feedback. All annual accounts will have an additional option to submit accessibility questions using the Accessibility Help Desk.
Contacting Support
All Pope Tech accounts can submit support requests for any dashboard questions or issues that arise. Users are encouraged to submit requests using the platform Help option that is present for logged in users.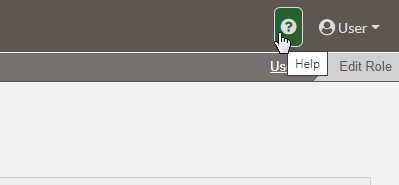 How to Contact Support:
Activate the Help button that is adjacent to the User Menu
Enter your support question into the How Can We Help text box
Select the Level of Impact
Enter your best e-mail address to be contacted at (if different than your logged in user email)
(Optional) select Phone Called Preferred
Submit the request by activating the Create Ticket button
Your support request will generally be reviewed and responded to within 4 business hours.
Give Customer Feedback
We value your feedback. Almost all the updates and improvements to Pope Tech are a result of feedback from users like you. Our team considers every item of feedback we receive. We prioritize feedback based off of the number of users requesting it and the impact it will have.
To submit user feedback:
Activate the Help button that is adjacent to the User Menu
Select the Looking to give feedback link
Enter your feedback as clearly as possible
Enter the best e-mail address to receive a response at
Submit the feedback by activating the Submit Feedback button
Once your feedback is reviewed, you will be contacted with any questions regarding the submission.
Pope Tech Accessibility Help Desk
The Accessibility Help Desk is a service that is provided free of charge to all annual accounts. The goal of the Accessibility Help Desk is provide a space where our customers can receive timely human feedback to real accessibility questions or problems. For more details about the Accessibility Help Desk please review the article: Accessibility Help Desk
To request Accessibility Help (available for annual accounts only):
Activate the Help button that is adjacent to the User Menu
Select the Looking for accessibility help link
Enter your accessibility question as clearly as possible
Enter the best e-mail address to receive a response
Submit the question by activating the Create Ticket button