August 20th, 2018 update release includes the following features/updates:
Feedback from Pope Tech's Community implemented:
Other updates, flow fixes or bug fixes:
infrastructure and performance updates
login page design
accessibility updates throughout the application
scanning of sites with some URL parameters bug
cancel scan functionality
group link to websites flow
Crawler update
The Crawler updates including the following changes:
Save crawler settings now save to the website
On the website screen, the crawler settings have been moved up to the website settings. These crawler settings now save with the website until changed and don't have to be set with each crawl.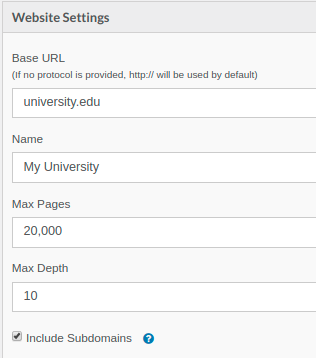 Validate URL on website setup
When adding a website you no longer need to specify http or https. When added the platform will hit the website and follow all redirects and save the base URL as the correct domain, protocol, and URI path.
Handling of www on crawler
Now even if subdomains aren't checked the crawler will follow all links within the domain regardless if https/http or if www or not.
Allows both whitelist and blacklist filters on the same crawl
You can now add a whitelist and a blacklist filter on the same website. For example, if you could whitelist /admissions but blacklist the calendar in that directory. The result only results from /admissions would be returned but nothing containing a calendar in the URI. As many combinations of blacklist and whitelist options can be used as needed.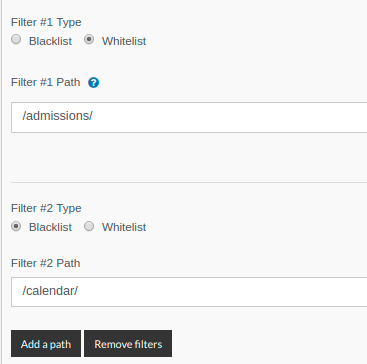 Additional crawler start page option
The ability to add a separate crawl start page on crawls. For example, if a site was university.edu, you could choose to start a crawl on university.edu/sitemap.html if there are pages that aren't linked to from the main site.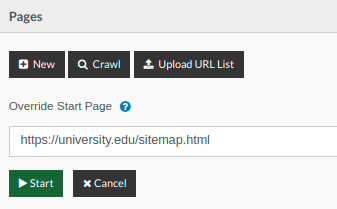 Next up on our roadmap
Accessibility of the app audit and update
Mass archive, delete, and move pages
Developer summary inside of the platform
Accessibility Tips