Documentation and Web Accessibility Articles

An introduction to web accessibility statements and why they are important to have on each page of your website.
Documentation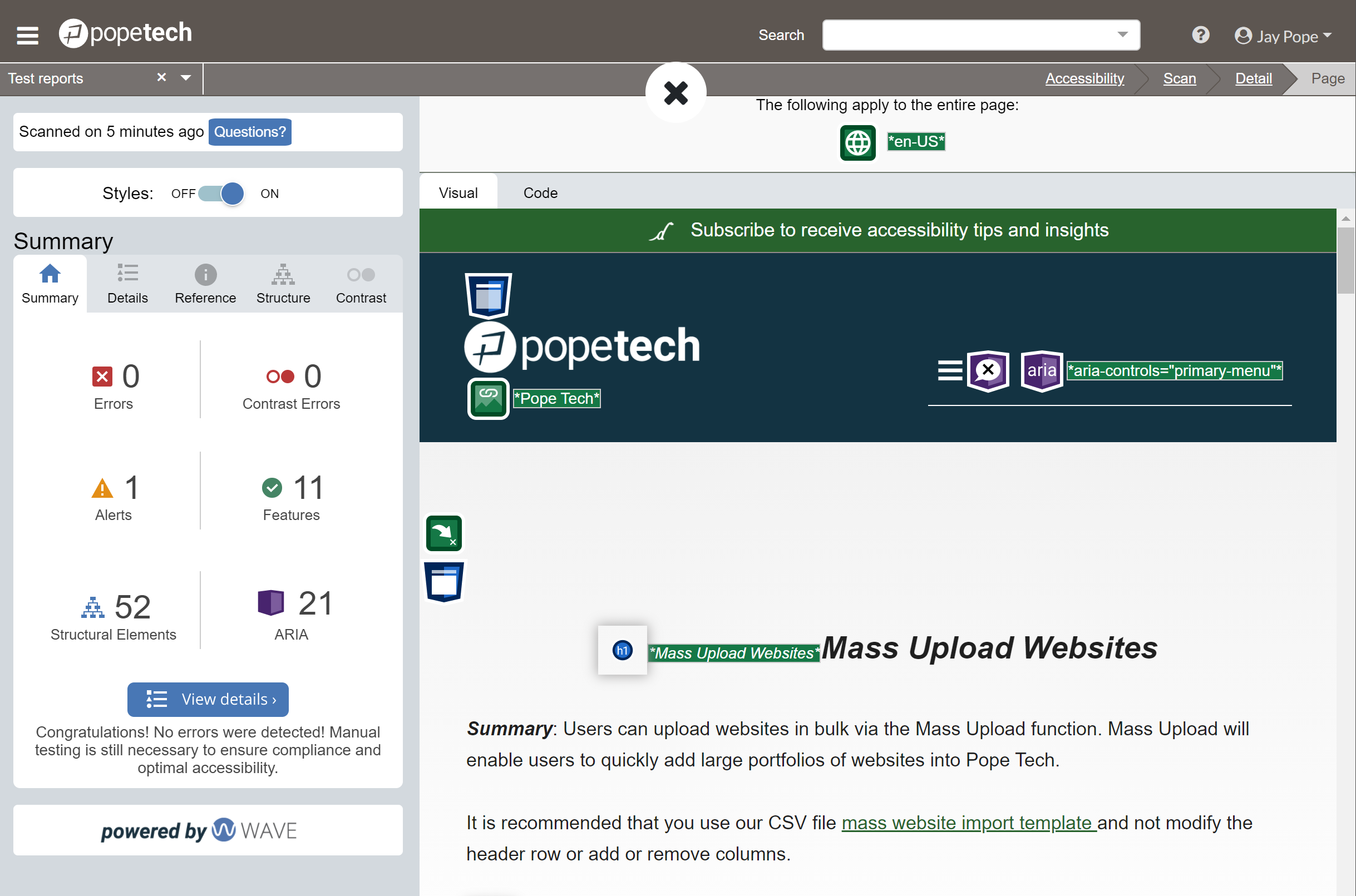 Pope Tech release notes for May 2021 including new Inspect feature.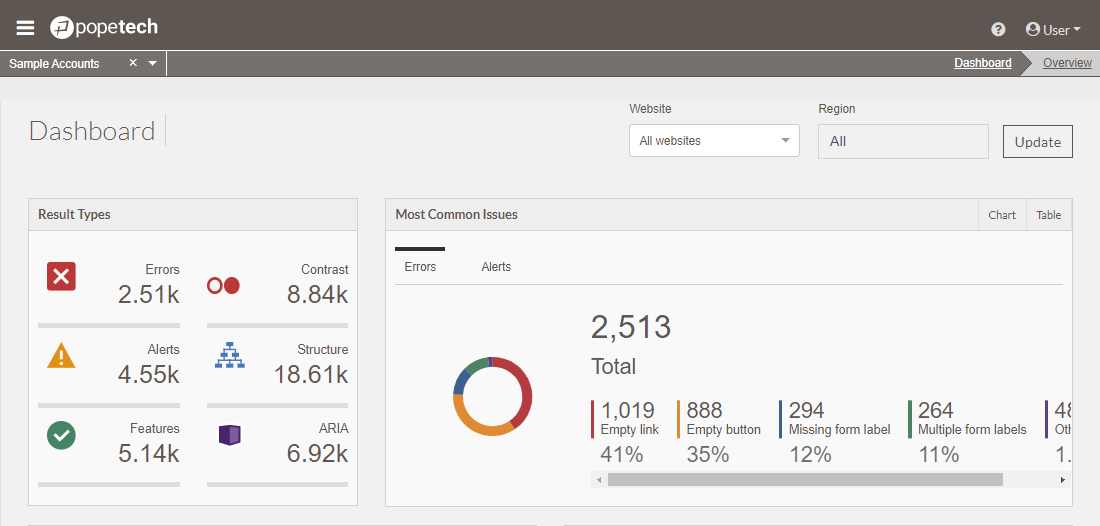 Our Gettings started documentation include the basics for using the Pope Tech platform including demo videos.
How to fix the 5 most common web accessibility errors. With examples taken from live websites.
Some of our favorite accessibility articles