Pope Tech release notes for February 2022.
Want to know what has been updated recently at Pope Tech? You are in the right place. These release notes include all updates, including small updates and bug fixes.
Any questions or feedback don't hesitate to contact us.
---
February 3, 2022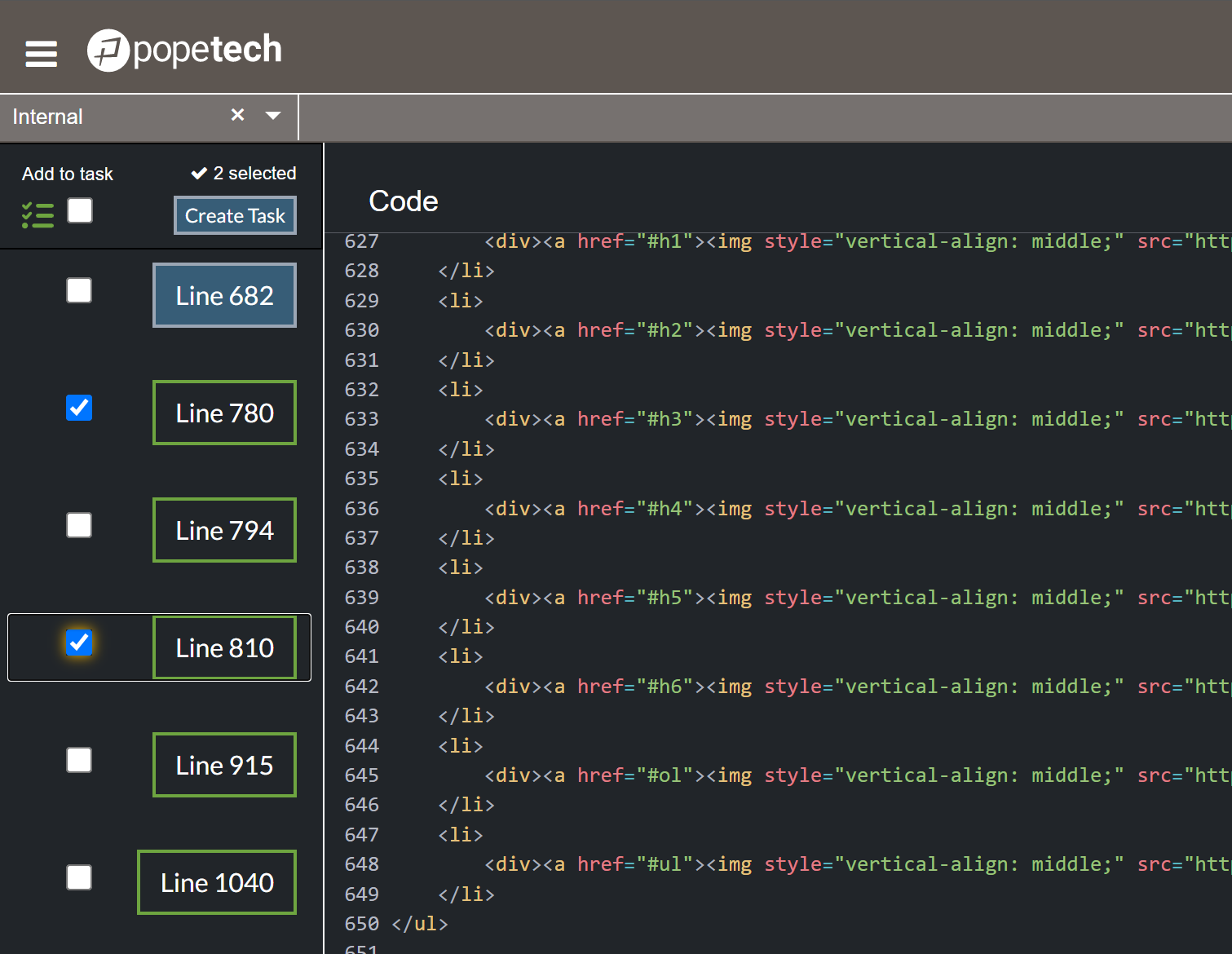 Added the ability to select any number of results for dismissing or creating a task.
Updated the dismiss and create task interface.
Fixed issue with websites view not able to sort by last scan or last crawl date.
Fixed some issues where a small number of pages weren't scanning.
Improved error message for pages that don't scan for various reasons. For example any "pages" that end up not being html (such as a PDF), the page is set to inactive and a message is give that the page isn't html.
Fixed issue with reports for past scan dates.
Improved Error message for SSO users who aren't created in Pope Tech.
---
For other recent update view Jan 2022 Release Notes.