This is an example page show casing some accessibility issues.
This chocolate chip cookie was the best I had. Hope you enjoy it!
Watch the Oatmeal Chocolate Chip Cookie YouTube video.
Recipe
Ingredients
1/2 tsp salt
1/2 cup unsalted butter room temperature
1/3 cup granulated sugar
2/3 cup light-brown sugar
2 tsp pure vanilla extract
1 large egg
1 1/2 cups rolled oats
1 cup semisweet chocolate chips
Instructions
Gather and measure out all your ingredients.
Whisk together the flour and baking soda; set aside.
Combine the butter with both sugars; beat on medium speed until light and fluffy.
Add the salt, vanilla, and eggs. Beat until well mixed.

Add flour mixture; mix until just about combined.
Stir in the oats and chocolate chips.
Chill dough for one hour to overnight.
Preheat the oven to 375 degrees.
Drop heaping tablespoon-size balls of dough about 2 inches apart on baking sheets lined with parchment paper.
Bake until cookies are golden around the edges, 8 to 10 minutes.
Let cool on baking sheet 1 to 2 minutes. Transfer to a wire rack, and let cool completely.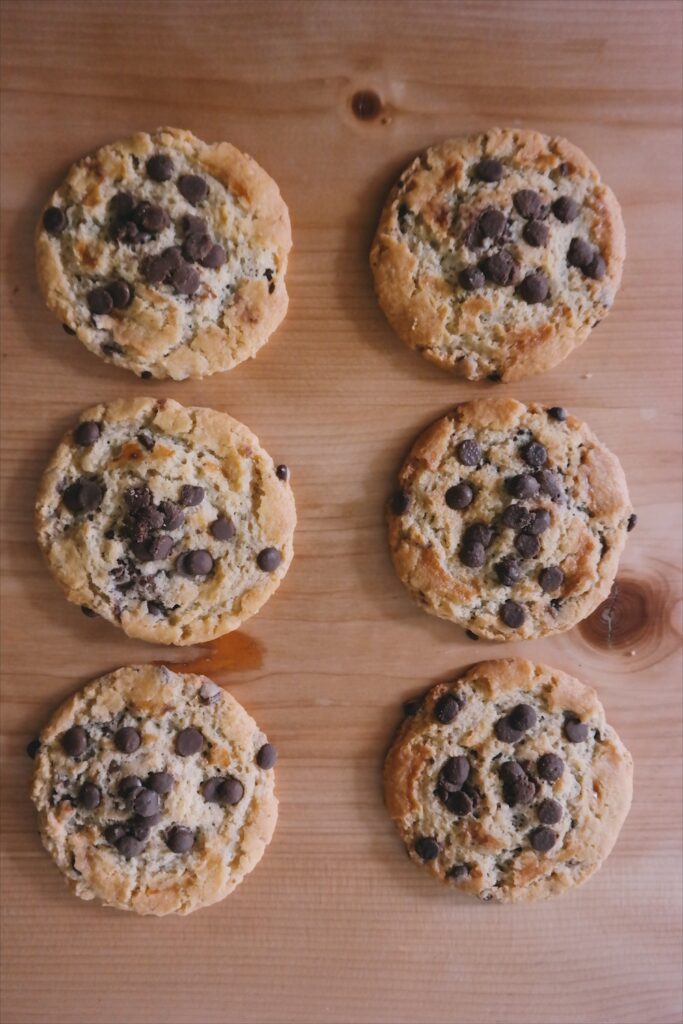 Notes
The dough will stay good in the fridge for 1 week.