Pope Tech release notes for August 2022.
Want to know what has been updated recently at Pope Tech? You are in the right place. These release notes include all updates, including small updates and bug fixes.
Any questions or feedback don't hesitate to contact us.
---
August 10, 2022
This update was our top user feedback item, we are excited to release this feature for Pope Tech users. Thank you again for your feedback!
Bulk website Dismiss
With this update you can now dismiss the same html across an entire website instead of dismissing results page by page. Dismissing results are used for removing Errors or Alerts that you don't want to show up in the dashboard or reports.
A new scan permission was added called, "Dismiss Website Results". If a user's assigned role doesn't have this permission, nothing will change for them. For users with the permission, when they dismiss a result, there is an extra checkbox to apply the dismissal across the entire website.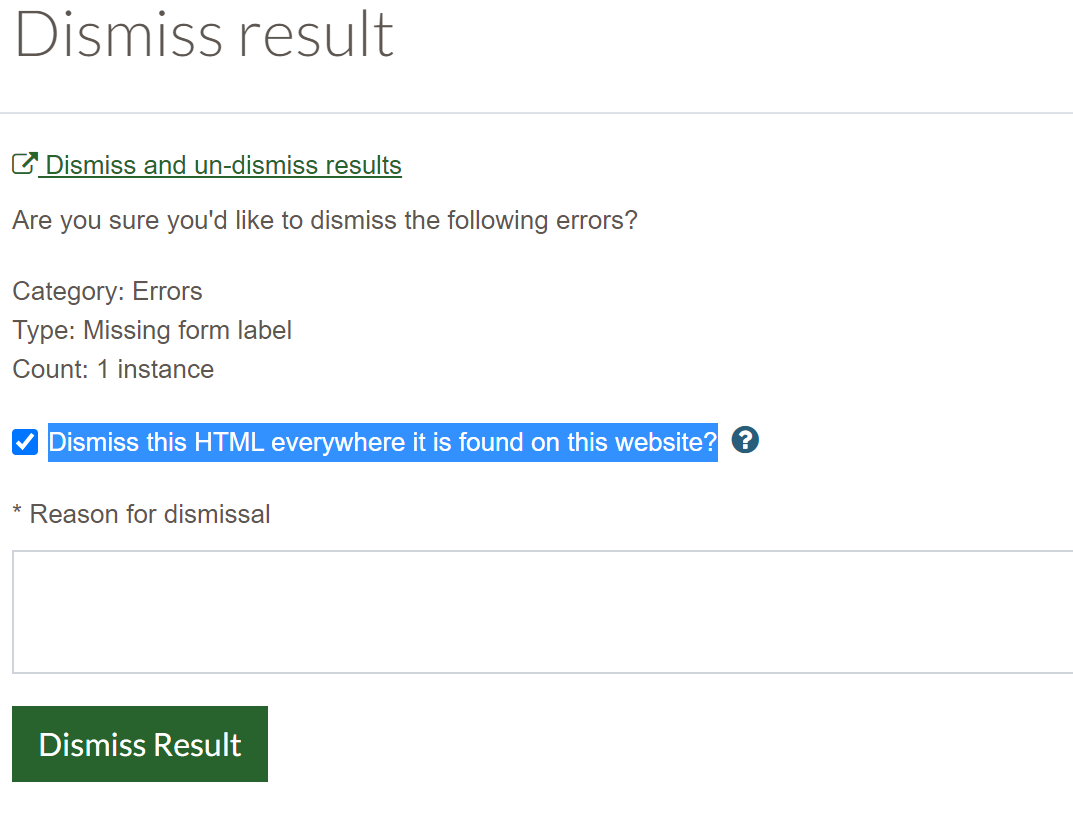 Once checked the current selected result(s) are immediately dismissed similar to a traditional dismissal. On the next scan any html that matches the dismissed code across the entire website will also be dismissed.
Inside of the Dismissed Result view there is now a new tab for "Website" dismissals where you can view any past dismissal or set them to inactive.
A reminder with dismissals is they match html, so if the html changes they will come back. They should only be used when the result isn't impacting accessibility. Once dismissed a result won't show in any reports unless it is removed or the html changes.
The bulk website dismiss functionality isn't supported with one click dismiss.
---
For other recent updates view June 2022 Release Notes.