The June 12th, 2018 update included the following features/updates:
User roles and permissions tied to groups
Report generator for combining websites or groups and auto emailing them out
Update to Scan log view
Update to schedule page for editing scheduled scans
User roles and permissions
With this update you can flexibly add users to specific groups with permissions on what access they have within their group. You can learn more about how this works on the User roles and permissions guide.
Report generator
This is a new section under Accessibility. The report generator allows you to combine either groups or websites into one report and have the platform email the report to who you specify.
You can get to this new section by navigating to Accessibility then Reports. On the Reports screen you can specify website(s), group(s) and who to email the report to as well as view or download past reports.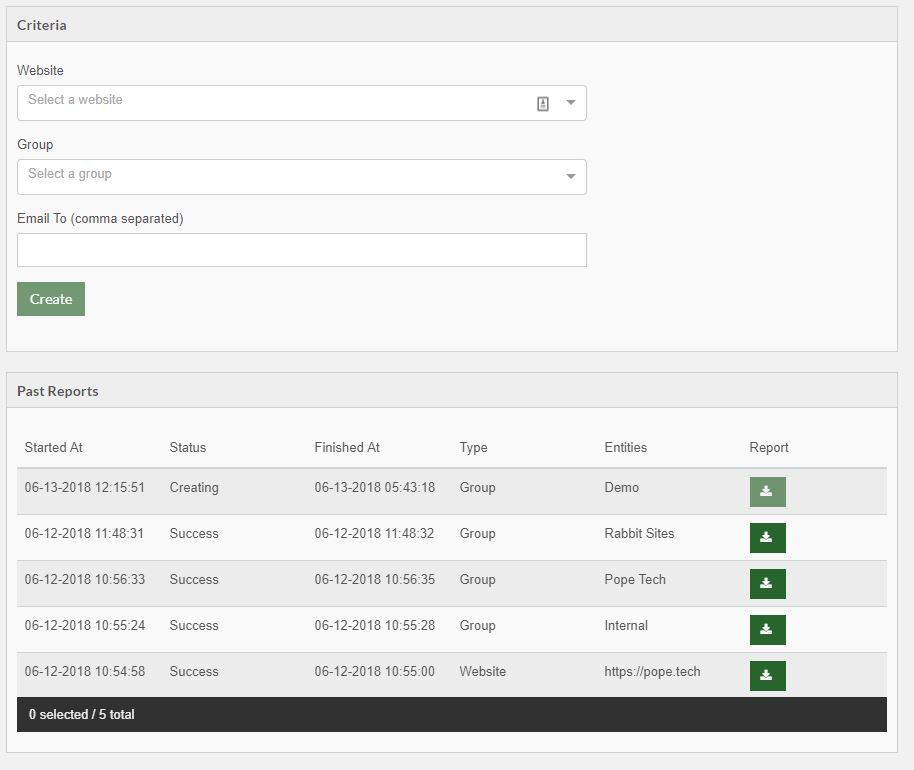 Update to Scan log view
The Scan section has been updated to separate active Crawlers, Active Scans, Queued Scans and Finished Scans for ease of use.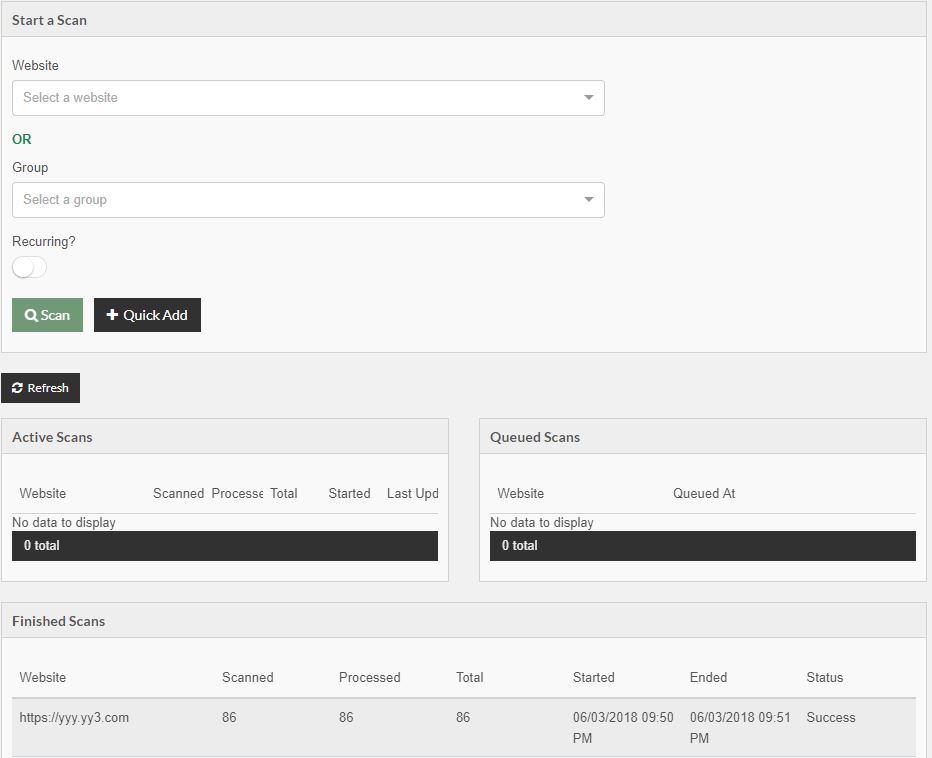 Update to schedule section for editing scheduled scans
The schedule scans section was update for easier editing and deleting of already scheduled scans