Pope Tech release notes for December 2021.
Want to know what has been updated recently at Pope Tech? You are in the right place. These release notes include all updates, including small updates and bug fixes.
Major updates include the following:
Any questions or feedback don't hesitate to contact us.
---
December 14, 2021
Updated result detail URL to be persistent when drilling into specific results. This allows the results to be shared with other Pope Tech users.
Fixed issue with the Inspect functionality and Safari browser.
Added a reset button on the Groups hierarchy when changes have been made to reset the unsaved changes.
Created 2 new Preset report options for WCAG Level A Errors and Alerts and a separate one for AA. Preset report options can be accessed for Result Details or Result summary reports using the configure button.
Updated CSV reports to indicate the WCAG level and Success Criteria for each result.
Updated CSV names for each result spreadsheet to start with the category (errors_, alerts_, etc.)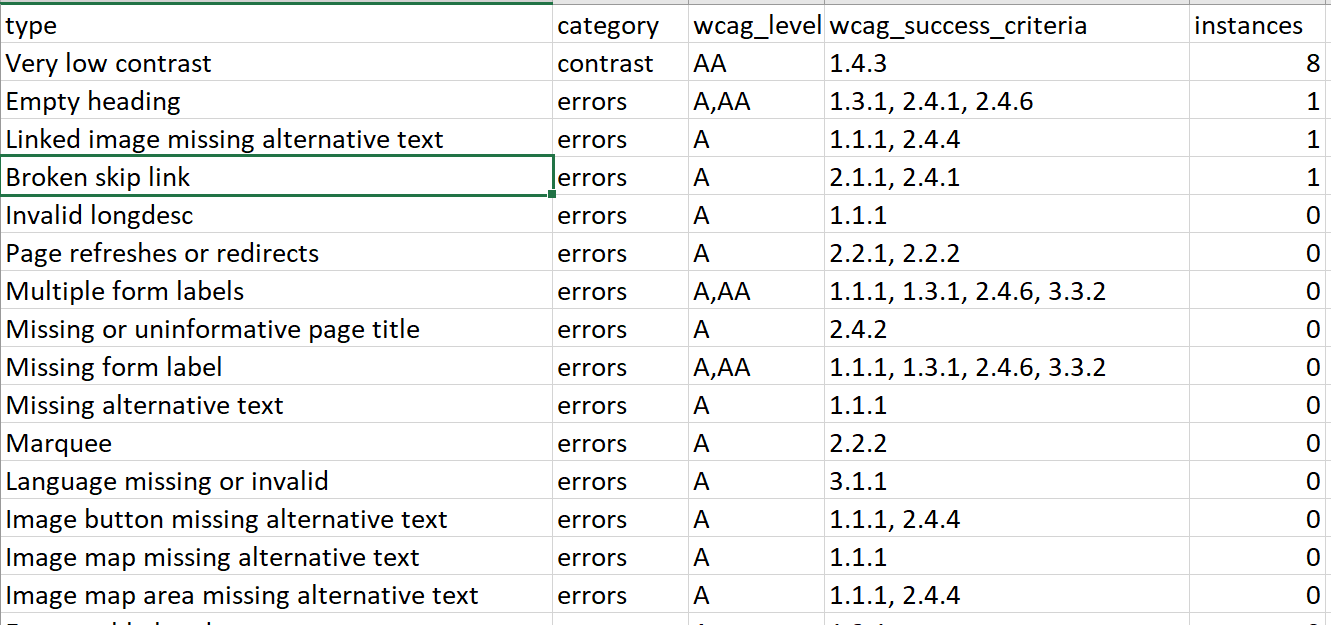 Create Task email option
With this update we added an option to Create a task and email it to any email address. This is an option instead of integrating with Asana or Jira. This can be uses to simply email results or can be sent to the email address that creates a ticket in the system used by your team.
To turn this on go to your user settings found in the navigation in the top right of the header with your name. The email option can be turned on in the Integrations tab.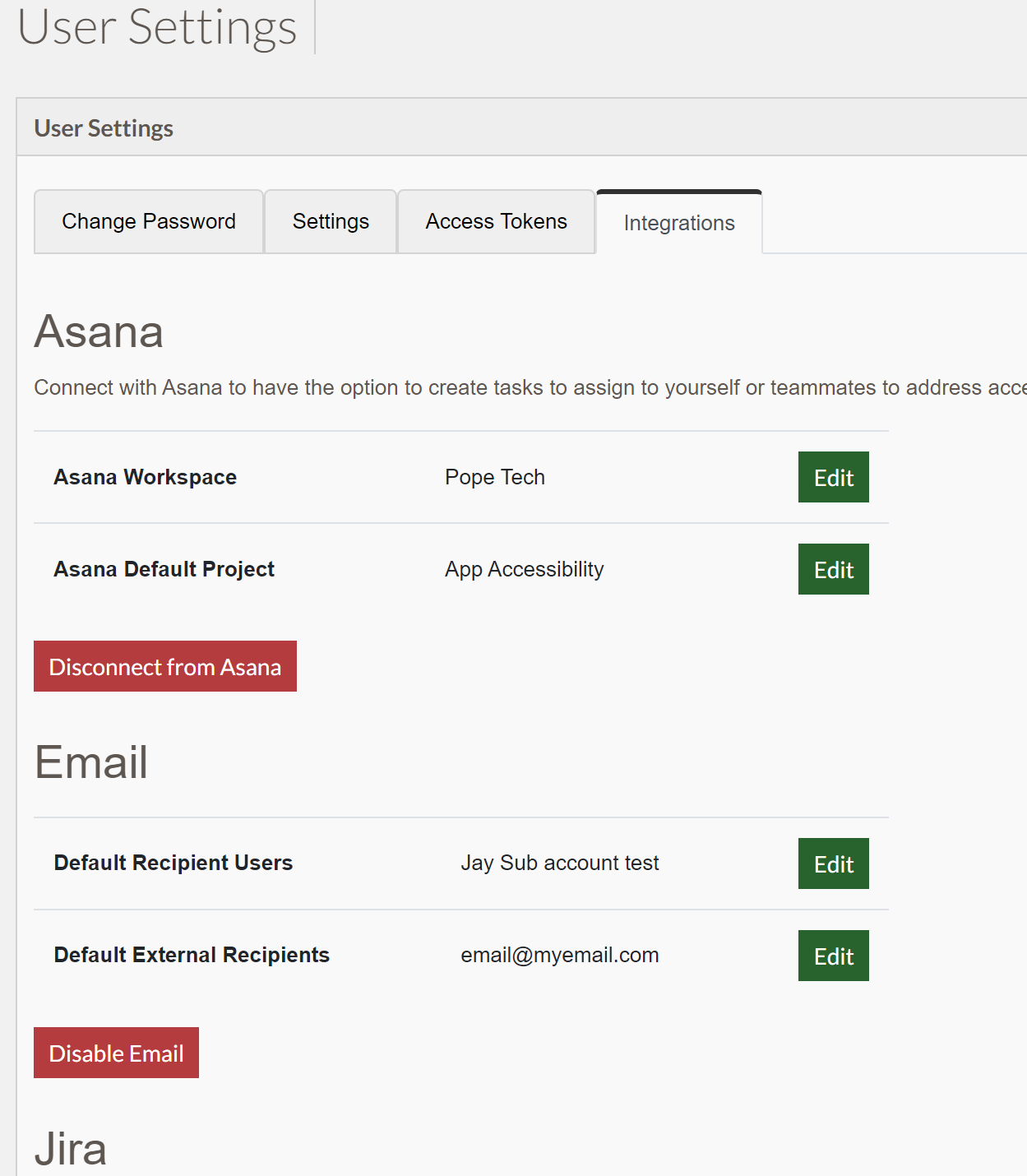 A user can have multiple Create Task options turned on.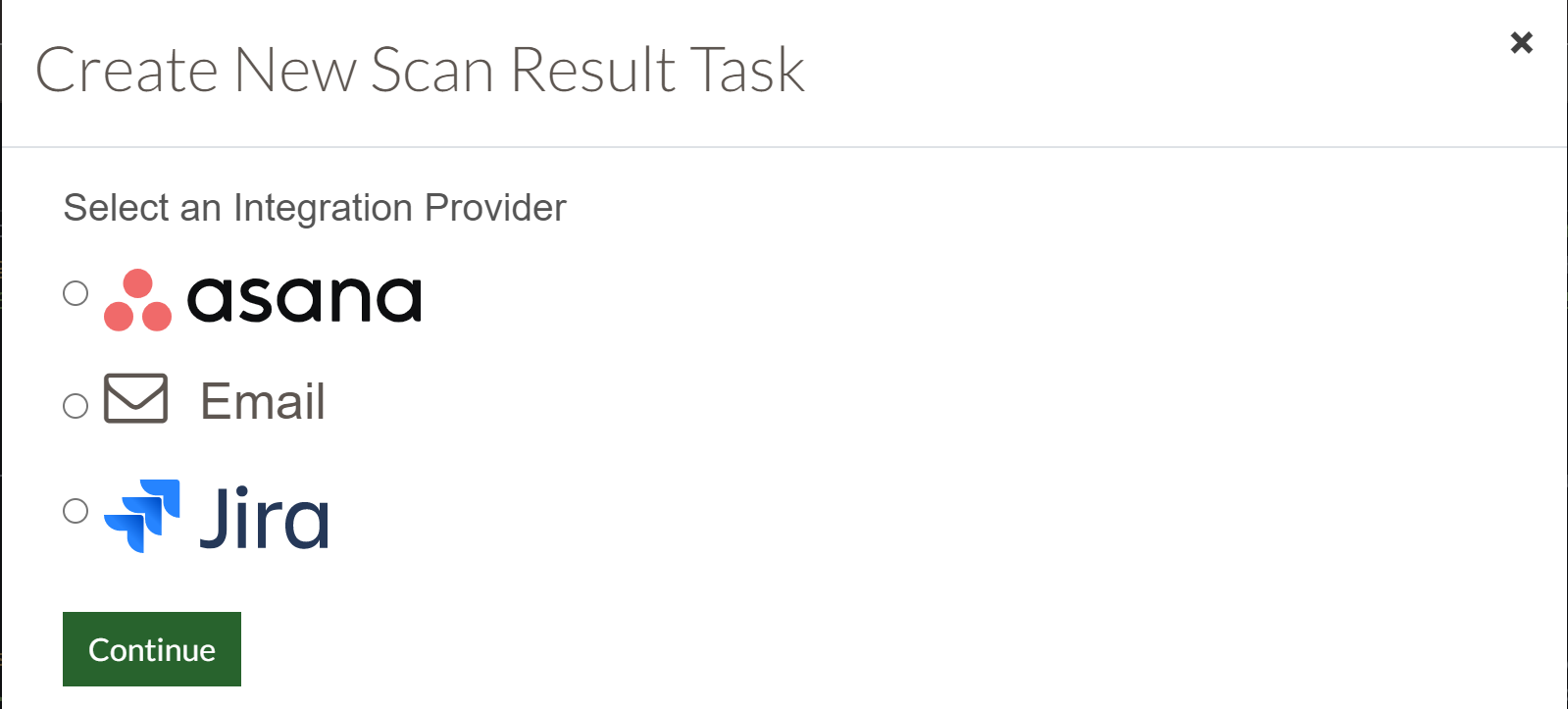 If you don't have an integrations tab in your user settings then you need to turn on the "Scan Task Integrations" organization setting or contact your account administrator.
---
For other recent update view Oct – Nov 2021 Release Notes.