LTI Dashboard and Accessibility Guide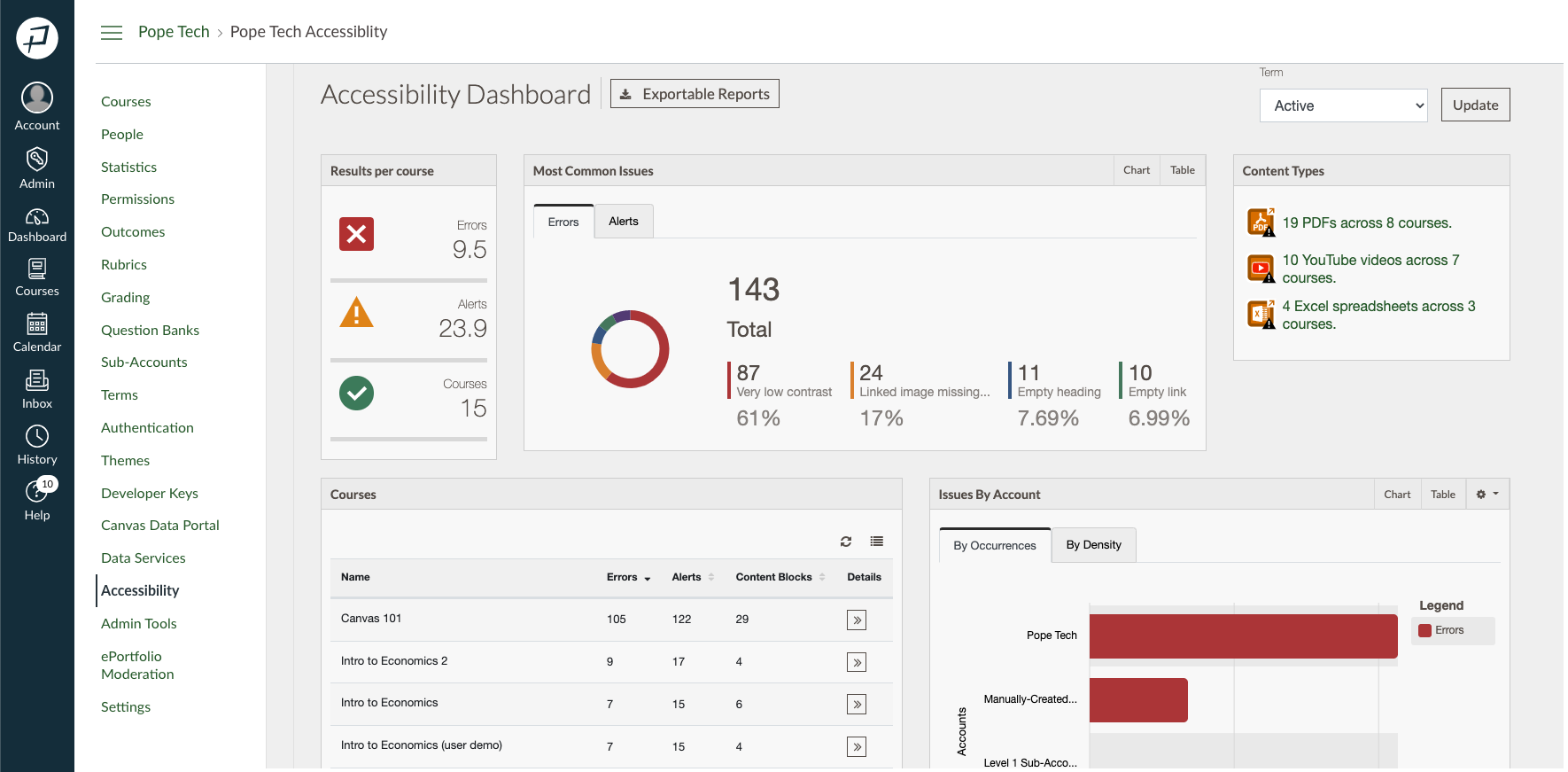 In this article, you'll learn about how to access the Admin dashboard and each of its widgets.
Resources for the Pope Tech Canvas LMS integration.
Whether you're creating a new course or updating an existing one, the Canvas Accessibility Guide is here to help make it more accessible to all your students.